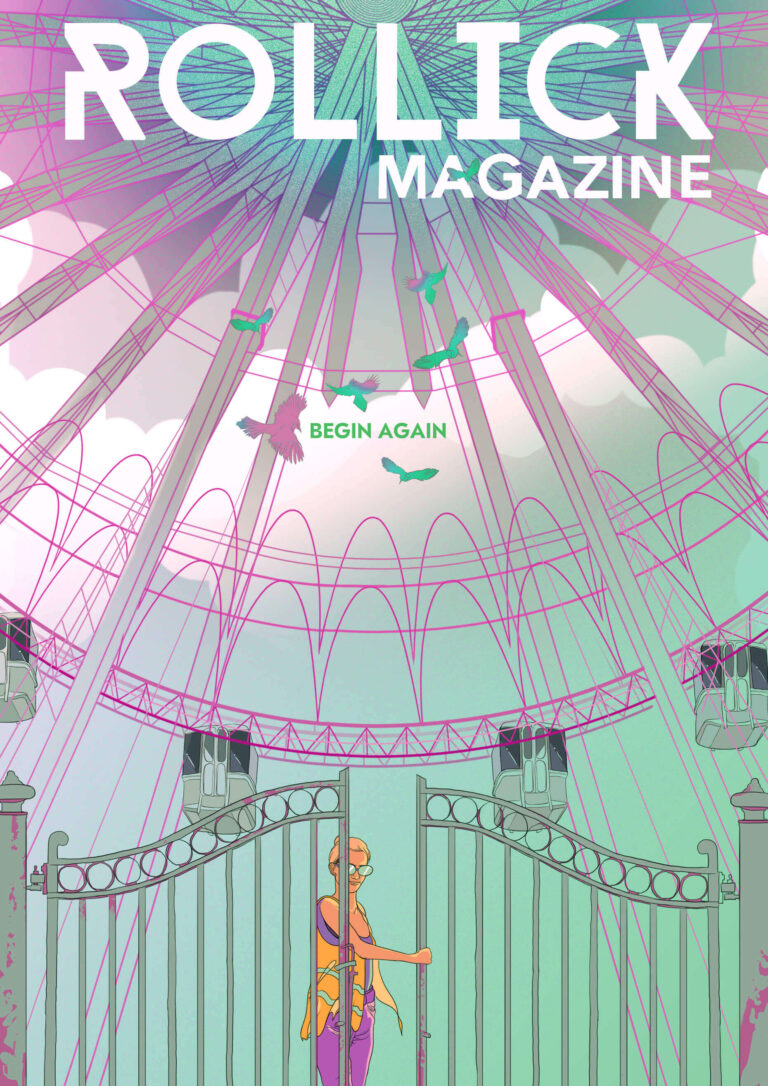 This issue is all about fresh starts and new beginnings. It's all about what happens after a failure, falter, or fall. It's about perseverance, and striving, and hope.
The cover image for Rollick Magazine's Begin Again issue is by illustrator Janelle Barone.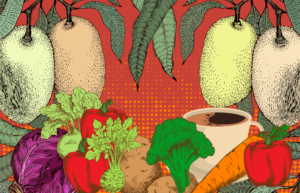 Maya puts away our coffee-cups – I'll rinse them after our walk, along with the produce for lunch – and stands behind me, massaging my
Get the Most Recent Stories from Rollick
A weekly newsletter featuring new and emerging writers.